Investors on the stock markets are panicking about the current developments surrounding the new corona virus. The stock exchanges have suffered heavy losses with high volatility.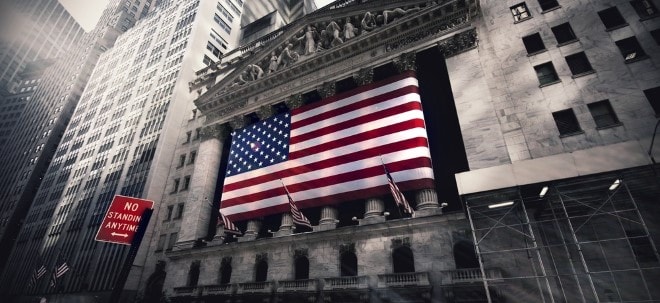 • Goldman Sachs sees equity market turmoil by mid-year
• Recovery possible in the second half of the year
• Little positive outlook from a historical perspective
The 11-year-old bull market on Wall Street is history: the biggest indices have entered the bear market after massive losses in recent days. And an end to the downward pull does not appear in sight.
Goldman Sachs' most pessimistic forecast is earlier than expected
David Kostin, chief equity strategist for the US market at Goldman Sachs, made little optimistic statements in a message to customers. According to this, the expert already expected by the middle of the week that the US index S&P 500 would not only enter the bear market, but would drop to 2,450 points by the middle of the year. "After 11 years, annual earnings growth of 13 percent and annualized gains of 16 percent from low to high, we believe the S&P 500 bull market will soon end," Kostin wrote. In the meantime, these statements have become obsolete, because the index entered the bear market on Wednesday: since the high in February, the stock market barometer has fallen by more than 20 percent. Up to the predicted hurdle of 2,450, around one percent is missing.
Slight relaxation in half year 2?
A recovery course could then set in in the second half of the year, helping the index up to 3,200 points, Kostin said on Wednesday. It is at least doubtful whether this forecast can be held in view of the massive price losses.
In the economy, the corona virus, which triggers panic on the stock markets, will probably leave its mark much longer, Kostin also sees it that way. Both the financial and real economies showed signs of stress, the expert said with regard to interrupted supply chains and increasing tendencies to cancel travel, which is likely to hit companies in the travel and tourism industry particularly hard. In addition, companies in the energy sector would be burdened by the massive drop in oil prices.
Looking at the history of the bear market brings little hope
Another Goldman Sachs expert also commented on the historical development of bear markets. Peter Oppenheimer, chief strategist at the financial house, has determined for the US stock market that "event-driven" bear markets have led to an average decline of 29 percent. These are bad prospects for Dow Jones & Co. where it could face much further south before the markets get through the worst.
Invest in cryptocurrencies?
Buying cryptocurrencies like Bitcoin is usually complicated. Here's how to buy and shorten cryptocurrencies within 15 minutes. Read our guides on buying Bitcoin, Ethereum, Ripple and IOTA, Ethereum, Ripple and IOTA.