HOUSEHOLD INSURANCE - THE MOST IMPORTANT THINGS IN BRIEF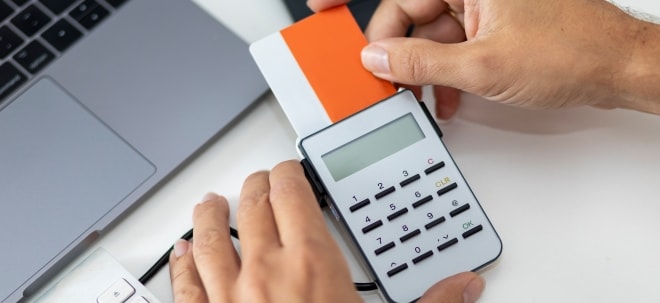 If you want to protect your home or apartment furnishings financially, you need home contents insurance.
This occurs, for example, after a fire or a break-in for the damage caused.
Household contents insurance is one of the most important private insurance alongside liability insurance.
For you, we have taken a closer look at the best and cheapest household insurance.
THE BEST HOUSEHOLD INSURANCE IN THE TEST
providers

Tariff

advantage

Huk24

Classic tariff

Favorable tariff, comprehensive performance protection.

Barmenia direct

Basic protection /




Top protection

Fast contract processing, clear contract terms.

Documents are delivered online.

Helvetia

VIVA Basis / VIVA comfort

Cheap insurance that you can flexibly tailor to your life situation.

The Bavarian

Prestigious

Good, comprehensive protection of your household items.

Gothaer

plus

Clear tariff information, personal advice as required.
Product

recommendation

:

Huk24 convinced in our test with a very good price-performance ratio.
At

Barmenia Direkt you

will also find affordable, high-performance household insurance.
Both insurers also score with a quick and uncomplicated contract.
Helvetia also

offers the right insurance from your household goods for every situation in life.
Here you can flexibly add different components in the basic as well as in the comfort tariff.
If you want to be insured against all eventualities, choose the Bavarian Prestige tariff.
With

Gothaer's

household insurance, the contract

information

is very transparent and is particularly suitable for you if you value personal advice.
You can find out more about the individual tariffs and our test conditions in our household insurance comparison.
First, however, we will explain to you when home insurance is really worthwhile and which components you should not do without to protect your home.
HOUSEHOLD INSURANCE PROTECTS YOUR BELONGINGS
It happened quickly: you come from vacation and a thief not only stole valuable items from your apartment, but also devastated your home and damaged the furniture.
No trace of the perpetrator.
The emotional and monetary damage is enormous.
If you do not have household insurance, you are very likely to be left with the costs and this can quickly become very expensive.
The same applies if you accidentally start the stove or a broken water pipe destroys your furniture.
However, if you have good household insurance, you only have to report the damage and receive a financial reimbursement from your insurer.
In this guide, we explain what you should look out for when taking out home insurance and how to find the best insurance.
WHEN IS HOME INSURANCE WORTHWHILE?
Household insurance is not a compulsory insurance in Germany, but it can still pay off depending on the institution and standard of living.
When is home insurance particularly useful?
As with any insurance, your individual life situation decides whether home insurance is suitable for you.
So think about whether you have valuable or expensive furnishings, the loss or damage of which would be clearly reflected in your wallet.
An example: Did you have an expensive fitted kitchen installed in your rental apartment or did you install a high-quality parquet floor at your own expense?
Then you can protect it from damage with home insurance.
Our recommendation:

Especially if you have valuable items or an expensive facility, you should take out household insurance.
Because then you do not have to replace your damaged household items out of your own pocket in the event of damage, for example after a fire or after a break-in.
WHEN IS HOME INSURANCE NOT WORTHWHILE?
Household insurance is generally not worth it if you do not store any valuable items in your apartment or house and have generally furnished your home cheaply.
Even if you do not have a lot of money available for insurance, you should first take out liability insurance before you insure your household items.
Our recommendation:

For example, if you are unsure whether the insurance of your household items is worthwhile, you can estimate how much you have spent on your facility or calculate directly with some insurance providers how much your inventory is worth.
The sum insured for your household insurance is also based on this.
WHEN DOES THE HOUSEHOLD INSURANCE TAKE EFFECT?
Household contents insurance usually specifies specific damage cases in which they provide a monetary replacement.
Before taking out household insurance, however, you as the policyholder should take a close look at the

insured dangers and

the

insured objects (i.e.

the insured household contents in detail).
For you, we have summarized which damage cases and furnishing utensils are normally protected with household insurance.
This enables you to better assess the extent to which insurance of your belongings makes sense for you.
THESE DAMAGE CASES ARE INSURED BY A HOUSEHOLD POLICY
Anyone who benefits from basic protection with household contents insurance is generally covered for damage caused by fire, storm, hail or water.
Important:

As a rule, my household insurance with the reimbursement of water damage only covers the costs for damage caused by tap water, for example due to a broken water pipe.
If your basement runs full of water as a result of a flood, this damage is considered a consequence of a natural event.
However, household contents insurance does not automatically pay for such damage as a result of natural events.
If you also want to insure yourself against damage due to natural events, you should make sure that your household insurance also covers natural hazards before taking out insurance.
As a rule, your home insurance will insure you against damage caused by a burglary or vandalism.
That means: If someone breaks into your apartment, steals and damages your facility, the household contents insurance covers the costs of the damage.
Tip:

Depending on the scope of your household insurance, not only is the "simple" theft of the home insured, but your insurance also covers the damage if your front door key is stolen and subsequently broken into your apartment or house.
THESE ITEMS ARE PROTECTED BY HOME INSURANCE
As the name of the insurance company suggests, your household items are insured with this policy.
But what is the term

household goods

?
As a rule, this is decided individually by every provider of household insurance.
Basically, furniture and household items belong to household items.
Depending on the household insurance policy, your clothing and valuables are also insured up to a fixed limit under the household policy.
YOUR HOME CONTENTS INSURANCE DOES NOT COVER THESE DAMAGE CASES
If an item breaks willfully or without a specific reason, the household contents insurance usually does not cover the costs for the replacement or repair.
Natural events such as damage caused by floods, floods or earthquakes are also not covered by your policy per se - we explained this to you earlier in this guide.
In addition, glass protection and bicycle insurance are not automatically included in every household insurance.
But as with many insurance companies, you have the chance to cover some eventualities with additional protection.
You usually pay significantly higher insurance premiums for this.
Therefore, reflect on your own life situation and make sure that only items that you actually own are insured in your household goods and only damage cases are covered that can actually occur with you.
Tip:

If you have had household insurance for years, check whether your provider insures so-called scorching damage.
In insurance German, this includes all damage caused, for example, by heat, fire or implosions.
Unfortunately, many old insurance tariffs do not include this insurance protection.
However, we believe that this damage should be protected by a policy.