The EUR / CHF is rightly a forgotten currency pair because it barely moves. So why write about it? Well, I think it'll trend higher and more active soon. Don't expect it to act like Bitcoin or the Dow, but it should provide a good, stable trade for the bulls given the ongoing risk sentiment.
I recently wrote bullish forecasts on GBP / CHF as Brexit was avoided etc and the private group ledges have already benefited from this pair as you can see from the before / after charts below: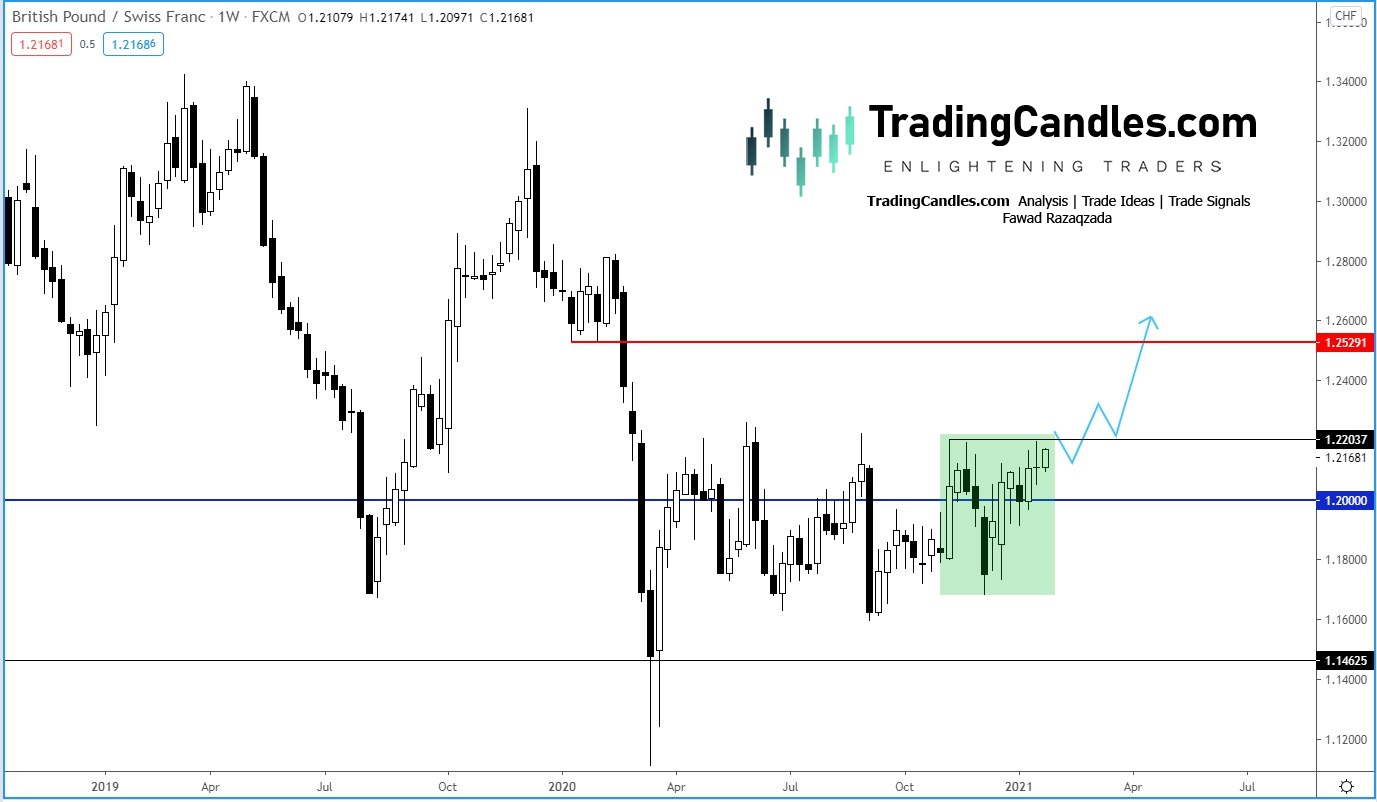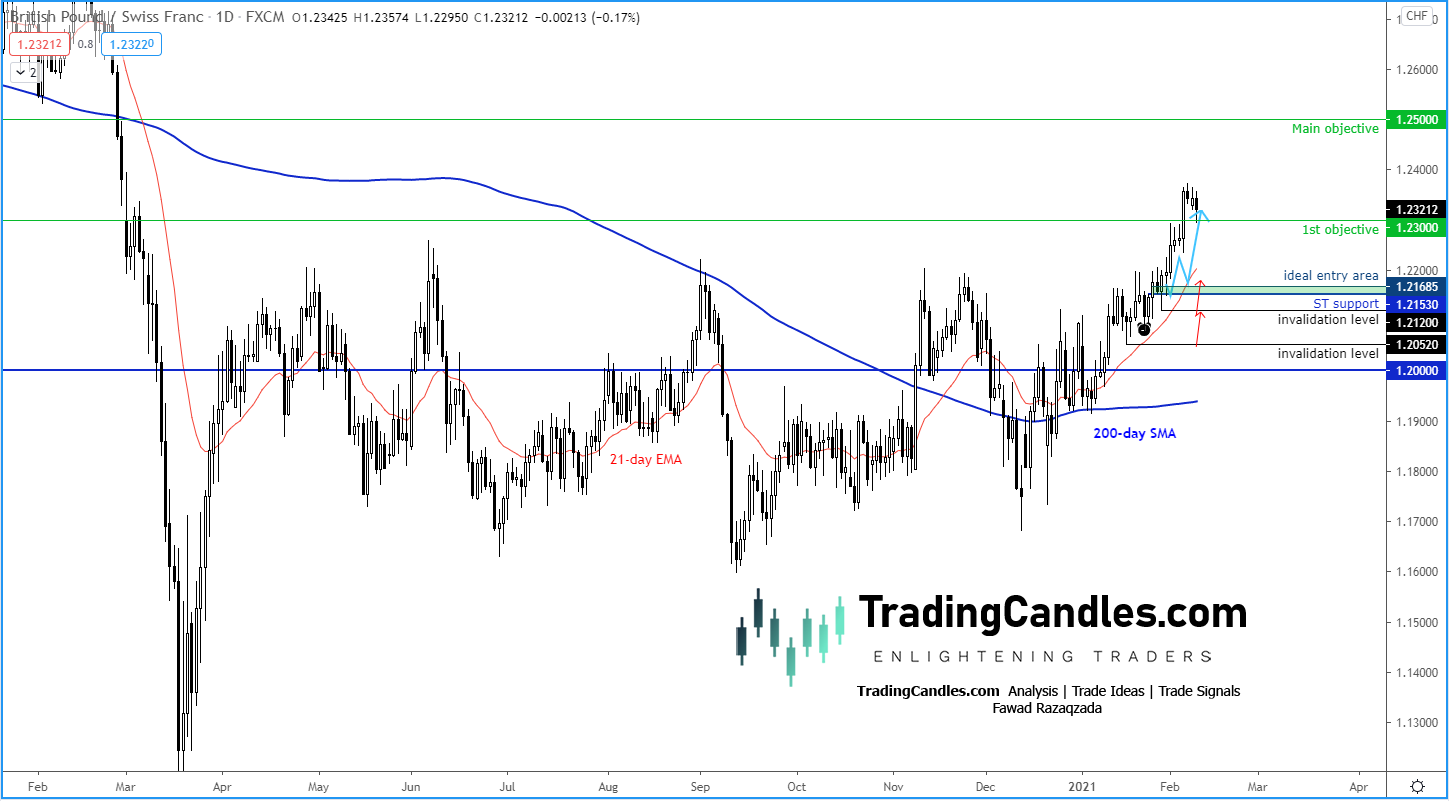 But like the pound, the euro could move higher now, especially against port currencies like the franc and the yen, as we hopefully move closer to more normal times later this year.
Anyway, straight to the point: The EUR / CHF month looks optimistic to me:
The monthly chart shows that the long-term uptrend has been defended for several months and interest rates have broken above the bearish channel. The path of least resistance leads up again.
It's a very slow couple. So if you act for a long time, make sure that you are not expecting the moon and too fast.
However, the main point in this article is that the forgotten currency pair could soon rise higher and become mainstream again for FX traders.